Date: Wednesday, November 4, 2020
Time: 1:00 p.m. EST
Duration: 90 minutes
Working Group 11 on Data Security and Privacy Liability (WG11) recently announced the publication of The Sedona Conference Commentary on a Reasonable Security Test ("Commentary") for public comment (available for download here).
WG11 developed this Commentary to address what "legal test" a court or other adjudicative body should apply in a situation where a party has or is alleged to have, a legal obligation to provide "reasonable security" for personal information, and the issue is whether the party in question has met that legal obligation.
A panel of drafting team members who helped develop the Commentary will discuss the following:
The purpose of the Commentary
Its target audience
The proposed test and how it is applied (including detailed exemplars)
Review and analysis of resources that provide guidance on "reasonable security" and their bearing on the test
The webinar is scheduled for 90 minutes, during which time you may text your questions to the panel, who will endeavor to address all that time allows.
Host
Kenneth J. Withers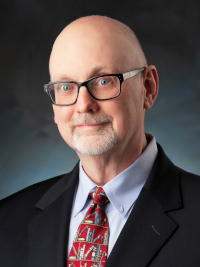 The Sedona Conference
Phoenix, AZ, USA
Moderator
William R. Sampson

Shook, Hardy & Bacon L.L.P.
Kansas City, MO, USA