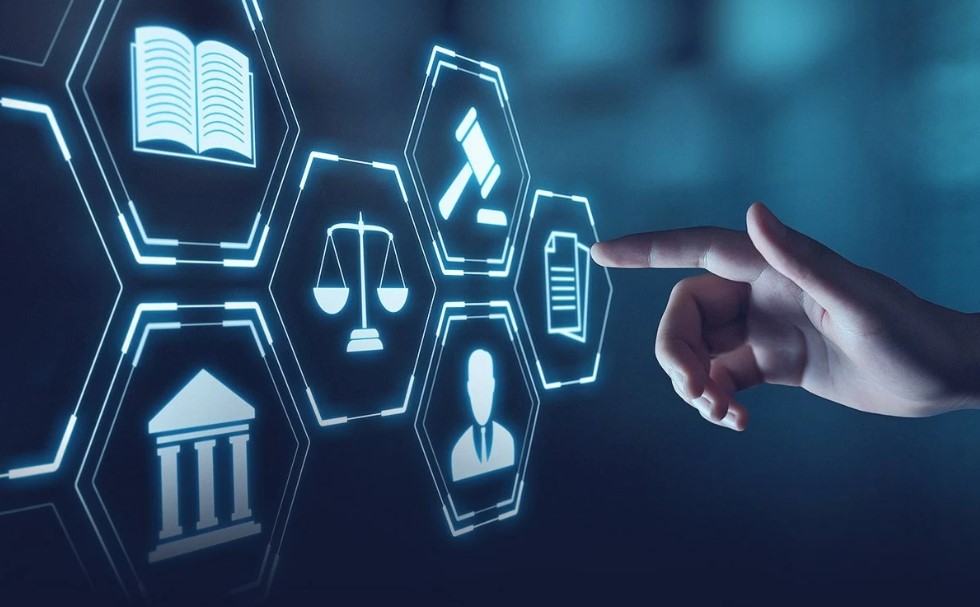 Date:
Wednesday, April 19, 2023 -

1:00pm

to

2:30pm
The Sedona Conference's Working Group 7 ("Sedona Canada") Education Initiative Subcommittee is pleased to offer this Open Forum to academia, law office management groups, legal professionals, and legal recruiters across Canada to brainstorm and develop ideas for educational programs that will address existing gaps in eDiscovery, litigation support, and legal technology knowledge and training. The 90-minute Open Forum will be held on Wednesday, April 19, at 1 p.m. Eastern. If you have an interest in the future of Canadian legal practice, we would love to hear from you and your colleagues. There is no cost to attend, and the Forum is open to Sedona Conference members and non-members alike, but advance registration is required. To register, please use the link below and indicate which breakout group you would like to join during the forum:
Legal Academia

Law Office Management

CPE Providers

Legal Recruiters

General Interest
Our apologies to all, but ironically, this Open Forum on technical competence, originally scheduled for March 22, has been rescheduled for April 19 due to technical difficulties. Those who registered for the March 22 event have automatically been registered for April 19.
Please note that this Open Forum will be conducted primarily in English. A French-speaking facilitator will be available to assist with questions and comments from our French-speaking attendees.
Forum ouvert de Sedona Canada : "Les professionnels du droit canadiens ont-ils les compétences techniques nécessaires au 21e siècle?"
Le sous-comité de l'initiative d'éducation du groupe de travail 7 (" Sedona Canada ") de la Sedona Conference est heureux d'offrir ce forum ouvert aux universitaires, aux groupes de gestion des cabinets d'avocats, aux professionnels du droit et aux recruteurs juridiques de tout le Canada afin de réfléchir et d'élaborer des idées de programmes éducatifs qui combleront les lacunes actuelles en matière de connaissances et de formation sur l'administration de la preuve électronique, le soutien au contentieux et la technologie juridique. Le forum ouvert de 90 minutes aura lieu le mercredi 19 avril, à 13 h, heure de l'Est. Si vous vous intéressez à l'avenir de la pratique du droit au Canada, nous aimerions avoir votre avis et celui de vos collègues. La participation est gratuite et le Forum est ouvert aux membres et aux non-membres de la Sedona Conference, mais une inscription préalable est requise. Pour vous inscrire, veuillez utiliser le lien ci-dessous et indiquer à quel groupe de discussion vous souhaitez vous joindre pendant le forum :
Académies juridiques

Gestion des cabinets juridiques

Prestataires de formation continue

Recruteurs juridiques

Intérêt général
Nous nous excusons auprès de tous, mais ironiquement, ce forum ouvert sur la compétence technique, initialement prévu le 22 mars, a été reporté au 19 avril en raison de difficultés techniques. Les personnes qui se sont inscrites à l'événement du 22 mars ont été automatiquement inscrites à celui du 19 avril.
Veuillez noter que ce forum ouvert se déroulera principalement en anglais. Un animateur francophone sera disponible pour répondre aux questions et commentaires des participants francophones.
Sedona Canada - Working Group 7
The mission of Working Group 7 is to create forward-looking principles and best practice recommendations for lawyers, courts, businesses, and others who regularly confront eDiscovery issues in Canada. In addition to publishing authoritative analyses of these issues, Working Group 7 provides materials and speakers for legal education programs and bar association conferences across the country.
To become a member of The Sedona Conference Working Group Series (WGS) and Working Group 7, please visit https://thesedonaconference.org/join.
Sedona Canada - Groupe de travail 7
La mission du groupe de travail 7 est de créer des principes tournés vers l'avenir et des recommandations de meilleures pratiques pour les avocats, les tribunaux, les entreprises et les autres personnes qui sont régulièrement confrontés à des problèmes d'eDiscovery au Canada. En plus de publier des analyses faisant autorité sur ces questions, le Groupe de travail 7 fournit du matériel et des conférenciers pour les programmes d'éducation juridique et les conférences des associations du barreau à travers le pays.
Pour devenir membre de la Sedona Conference Working Group Series (WGS) et du Working Group 7, veuillez visiter le site suivant https://thesedonaconference.org/join.