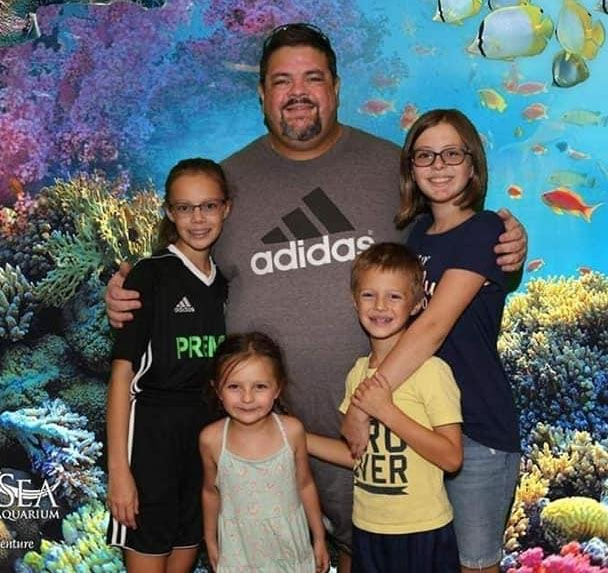 It is with the deepest sorrow that The Sedona Conference announces the death of our friend and colleague Nathan Smack, Sedona's website and information technology administrator since 2018. Nathan, 43, passed away on Sunday, May 10, from heart failure. He leaves behind four children who were the center of his life.
As Sedona's resident fix-it man, Nathan's fingers and technical guidance touched virtually every project the organization put forth over the past two years, from website management to webinars, publications,  Working Group meetings, and even equipment maintenance. He was a calm and steadying force among a staff of technologically challenged co-workers.
Beyond his professional contributions to the organization, he'll be remembered warmly for his kindness, gentle spirit, and understated sense of humor.
"Those of us who work in the Phoenix office of The Sedona Conference are like family, and Nathan was the calm, caring, and thoughtful brother who was always there to help," said executive director Craig Weinlein.  "Nathan was extremely well liked by everyone, and his unexpected and untimely passing is a tragic loss."
Nathan was a graduate of Indiana Wesleyan University with a B.S. in Business Information Systems. He was a man of strong faith and religious beliefs and a wide variety of interests, but all who knew Nathan recall most his passionate devotion to his children: Lydia (15), Amelia (13), Elliott (9), and Vivian (6).
"It was evident that Nathan was a wonderful father, always putting his kids before anything else. They were clearly his pride and joy," said Susan McClain, who worked alongside Nathan as a program manager. 
"Nathan was so kind and always calm under pressure. I never witnessed him get angry at or agitated with anyone or anything. When I accidentally deleted a webpage and came to him freaking out, he remained calm and did not point fingers or criticize. Instead he was reassuring and focused only on fixing the problem. Nathan will be sorely missed."
Grace McClain, another former co-worker, shared these thoughts: "Nathan was such a caring and generous person. He was never condescending and treated everyone with respect and patience. He was genuinely kind to me, and I loved working with him."
Nathan's peripheral passions extended to the Denver Broncos, a good taco, a cold Hefeweizen, and collecting old glass telegraph insulators, a hobby which connected him to many friends around the nation.
He is survived by his four children and two brothers, Ryan of Toledo, Ohio, and Jerod of Greeley, Colo. He was preceded in death by his grandmother, Mary Smack, his mother, Marcia Smack, and his father, Daniel Smack.
In lieu of flowers, the family suggests donations in Nathan's name to the American Heart Association. Condolences can be sent to [email protected]. They will be shared with his children.