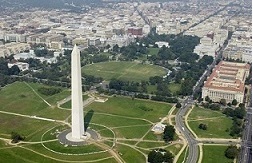 Date:
Wednesday, September 15, 2010 - 7:30am

to

Thursday, September 16, 2010 - 2:00pm
The Second Annual Sedona Conference International Programme on Cross-Border eDiscovery & Data Privacy will be held 15-16 September at The Westin Grand Hotel in Washington, DC to tackle the timely and important issues regarding the harmonization of cross-border eDiscovery and data privacy.
This programme will provide practical guidance on mitigating the risk and cost of processing and transfering personal data from different countries for purposes of litigation or regulatory matters. An internationally renowned faculty has been drawn from EU and Canadian Data Protection Authorities, U.S. Courts, the U.S. Departments of Commerce and State, and leading data privacy and eDiscovery counsel.
Topics to be discussed include:
Recent developments in cross-border discovery and data privacy
The future of privacy protection laws
Challenges and opportunities presented by advances in technology
Global data protection: Whose rules govern?
Judicial considerations in resolving cross-border discovery disputes
Data protection in the US
Cross-border discovery preparedness & protocols
The Sedona Conference® Guidelines & Best Practices for Cross-Border Discovery, Data Processing & Transfer
This programme provides a timely forum for those wrestling with these issues to engage in cutting-edge discussion with data privacy authorities, government officials, leading jurists, privacy officers, corporate counsel, and private practitioners.