Date:
Monday, May 16, 2022 - 11:30am

to

Wednesday, May 18, 2022 - 5:00pm
Time: 
All times listed are Eastern Daylight Time (EDT) 
Location:
Online(Zoom)
The theme for this year's 15th annual Sedona Conference Institute program on May 16-18, 2022, is "Pre-Trial Practice in a Post-Pandemic World." The program's goal is to help lawyers re-engineer their legal and advocacy skills for an online or hybrid litigation environment. This includes conducting client interviews and conferences with opposing counsel or with the court, motion practice, and other non-jury proceedings. 
Join us for this online program where experts from the bench and bar will provide practical advice and views on how the forces shaping the legal profession will operate post-pandemic. 
Veteran litigator, author, and lecturer, Kenneth J. Withers, will be chairing this year's TSCI program, drawing on the collective expertise of various Sedona Conference Working Group leaders, other experienced professionals, plus invited state and federal judges and regulators, to discuss:
What will the future hold for virtual and hybrid practice, with a focus on discovery and pre-trial procedure?

Which new eDiscovery decisions are most consequential for practitioners and what issues are likely to surface for the remainder of 2022?

What has been the impact of the 2015 Amendments to the Federal Rules of Civil Procedure reintroducing proportionality factors into the scope of discovery and how should parties plan going forward?

What are the implications of new sources of discovery such as ephemeral messaging, the Internet of Things, and cloud computing, and how should parties cost-effectively incorporate them into their overall discovery plans?

What challenges exist to non-party and foreign discovery and how can parties obtain evidence to support a claim or defense consistent with the laws of foreign countries and privacy requirements?

How can parties assert or challenge attorney-client privilege claims, including understanding the traps and complications associated with privilege logging and dispute adjudication?

What are the legal, technical, and logistical hurdles to authenticating and admitting electronic evidence, including some of the challenges of persuasive advocacy outside the traditional courtroom?

Which ethics rules are implicated by hybrid and virtual practice, what issues have come before courts and bar disciplinary bodies during the pandemic, and how can you avoid running afoul of these proscriptions?
The agenda for our program is posted below. Please mark your calendars now and look for an email announcing our 2022 TSCI panel moderators and faculty.  
Chair
Kenneth J. Withers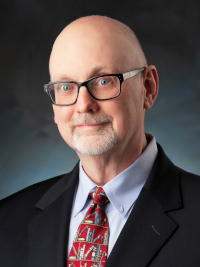 The Sedona Conference
Phoenix, AZ, USA