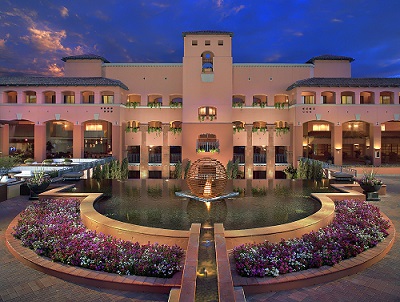 Date:
Tuesday, December 1, 2015 - 7:30am

to

Wednesday, December 2, 2015 - 1:00pm
Hotel:
Fairmont Scottsdale Princess Resort
The Sedona Conference Working Group 11 on Data Security and Privacy Liability Annual Meeting will soon release its first-ever public comment publications – The Sedona Conference Data Security Compendium, The Sedona Conference Data Privacy Primer, and The Sedona Conference Commentary on Reasonable or Unreasonable Data Security Measures. The 2015 Annual Meeting is the last chance for WG11 members to review and comment on this work product before it is published. The drafts will be the focus of the dialogue during three sessions at the meeting.
This working meeting will also be an important step in the efforts of WG11 to move the law forward with its next potential publications – a data breach response guide and a commentary on data security and privacy issues in mergers and acquisitions. Brainstorming group members will present and lead the dialogue on outlines during sessions at the meeting. Other meeting sessions will include a Privacy Officer Roundtable, a Data Protection Regulator Roundtable, and a Data Breach Case Law Update.
Meeting Logistics:
The meeting is limited to 80 participants, so register as soon as possible.
We have obtained very favorable room rates of $214 plus tax, per night, at the meeting hotel. These room rates are also available for three nights preceding and three nights following the meeting, based on availability of Fairmont standard rooms. Our room block expires on Monday, November 9, 2015. Complete hotel reservation details will be provided in your registration confirmation email.
Though the meeting officially begins on Tuesday morning, December 1 at 7:30 am, we will hold a meet-and-greet reception (guest invited) on Monday, November 30, at 6:00 pm.
We are applying for MCLE credit for this meeting. 
We hope to see you in Scottsdale!