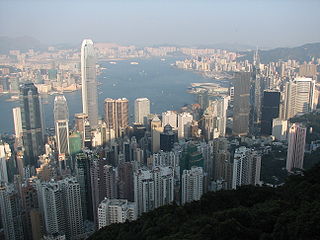 Date:
Monday, June 8, 2015 - 7:30am

to

Tuesday, June 9, 2015 - 1:00pm
Location:
Sheraton Hong Kong Hotel and Towers
For the first time, The Sedona Conference will bring its annual International Programme on Cross-Border Discovery & Data Protection Laws to the Asia Pacific region – in Hong Kong, at the Sheraton Hong Kong Hotel & Towers.
Unlike other continuing legal education programmes, all faculty members are present for the entire Programme, and faculty members participate in all aspects of the Programme. The format involves dialogue not only among faculty members, but also with the Programme participants, who are invited and encouraged to contribute their comments and perspectives to the dialogue.
Through the use of this unique dialogue-based format, The Sedona Conference will hold the 7th Annual International Programme in Hong Kong in order to: (1) gain a better understanding of the discovery rules and data protection and privacy regulations in China, Hong Kong, Japan and South Korea, and the challenges that they present for organizations and legal counsel when considering data protection and cross-border transfer of information; (2) discuss whether and how Sedona's experience in the US-EU context could be of benefit to Asia Pacific regulators, judges and practitioners who are seeking to develop best practices in the protection of data and cross-border transfer of information; and (3) consider whether and how Sedona's current international publications can provide guidance if appropriately tailored to issues on a country-by-country basis.
The Programme is by invitation only to ensure a proper balance of participants, and is limited to 100 participants (plus the faculty) to ensure we have an intimate environment for meaningful dialogue. Please apply for an invitation to this Programme today!
The Programme will be held at the Sheraton Hong Kong Hotel & Towers, set along Victoria Harbour. The hotel is located in the heart of Tsim Sha Tsui – the business, shopping, and cultural district of Hong Kong. The Hong Kong Space Museum, Cultural Center, and major corporate offices are all within easy reach.
We have secured extremely favorable group rates on a block of rooms at the hotel, starting as low as HKD $1500 (just over USD $193, at the current exchange rate) plus 10% service charge, per night; complete hotel reservation information will be provided in the registration confirmation email.
A meet-and-greet reception will be held at the hotel the evening before the Programme begins, Sunday, 7 June, from 20:00 to 21:30.
Please note that a separate meeting for Working Group 6 (WG6) members will be held on Wednesday, 10 June, from 8:30 to 13:00, at the Hong Kong offices of Mayer Brown JSM. If you are a WG6 member who would like to attend the WG6 members-only meeting, please indicate this during the application process by checking the box that signifies that you plan to attend.